Kilimanjaro Morning, Puzzle 1000 pieces -

Castorland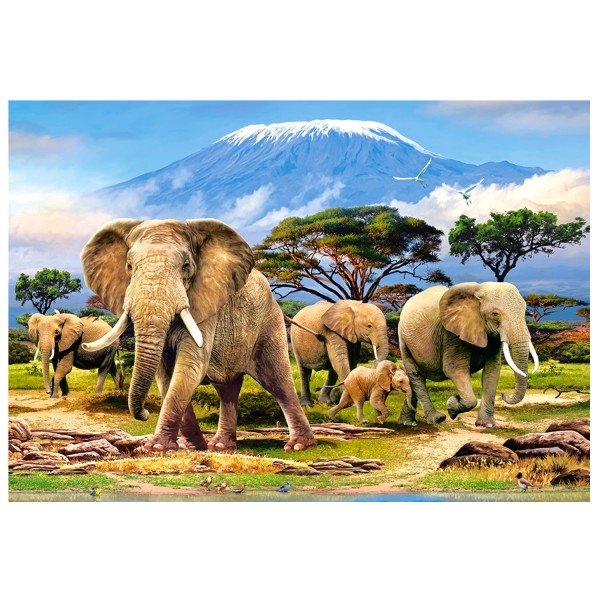 -15% sur tout le site
code: PUZZLE-21
Product information
In stock
Delivered home the 02/10
Order before 12pm (midday) GTM+1, package shipped today
Presentation of the product
The herd of elephants sets out in the savannah. The baby elephant does not want to lose its mother, it...
Read the complete description
In stock
Delivered home the 02/10
Order before 12pm (midday) GTM+1, package shipped today
Fully secured payment / More than 300 000 satisfied customers
---
Frequently bought together
About Castorland
With 20 years of experience, Castorland presents one of the most complete catalogs of puzzles on our site. Whether you are an expert or just starting out, whether you prefer enchanting landscapes or cute animal portraits, there is no doubt that you will find what you are looking for here.
› See all the products "Castorland"