1000 pieces puzzle: Claude Monet: Path through the wheat fields -

Eurographics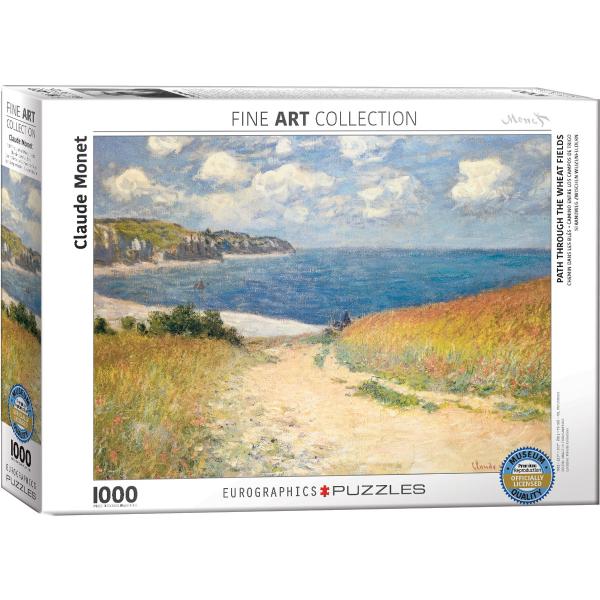 -15% sur tout le site
code: PUZZLE-21
Product information
Only 1 product left
Delivered home the 02/10
Order before 12pm (midday) GTM+1, package shipped today
Presentation of the product
"Puzzle of 1000 pieces representing a work entitled "Path through the wheat fields". Dimensions of the...
Read the complete description
Only 1 product left
Delivered home the 02/10
Order before 12pm (midday) GTM+1, package shipped today
Fully secured payment / More than 300 000 satisfied customers
---
Frequently bought together
About Eurographics
Eurographics is a Canadian company, a world leader in art publishing and puzzle maker. It offers exceptional quality puzzles made in Germany, USA or Canada, using 2mm European blue cardboard. The brand uses innovative Smart-Cut technology that creates a multitude of unique and unusual shapes that fit together perfectly. All its materials are 100% recyclable, in addition to the cardboard box, the bag containing the parts is biodegradable. The puzzle packaging includes four languages: English, French, Spanish and German.
› See all the products "Eurographics"