100XXL Pieces Jigsaw Puzzle: Howard Robinson's Farmyard Friends -

Gibsons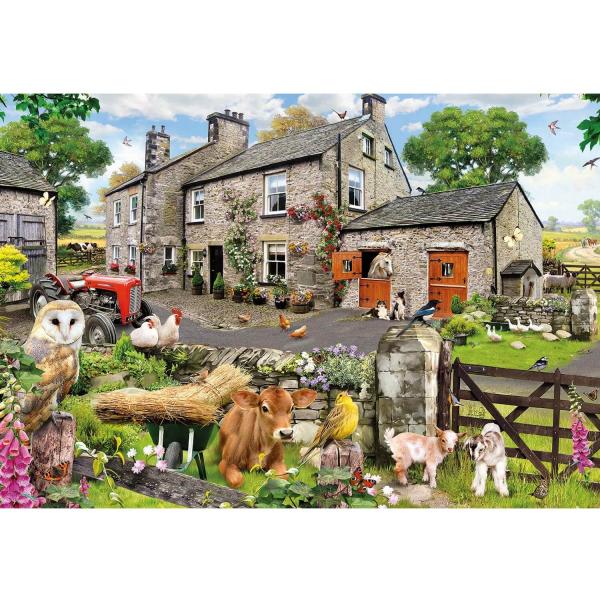 -15% sur tout le site
code: PUZZLE-21
Product information
Only 1 product left
Delivered home the 01/10
Order before 12pm (midday) GTM+1, package shipped today
Presentation of the product
100 pieces XXL puzzle, Howard Robinson, Gibsons.Dimensions of the assembled puzzle: 34 x 48 cm;...
Read the complete description
Only 1 product left
Delivered home the 01/10
Order before 12pm (midday) GTM+1, package shipped today
Fully secured payment / More than 300 000 satisfied customers
---
Frequently bought together
About Gibsons
Gibsons is a British family business founded in 1919. Lovers of country landscapes, rustic scenes and charming cottages, you will surely find the puzzle you need here. Made in England card and board games are also available.
› See all the products "Gibsons"